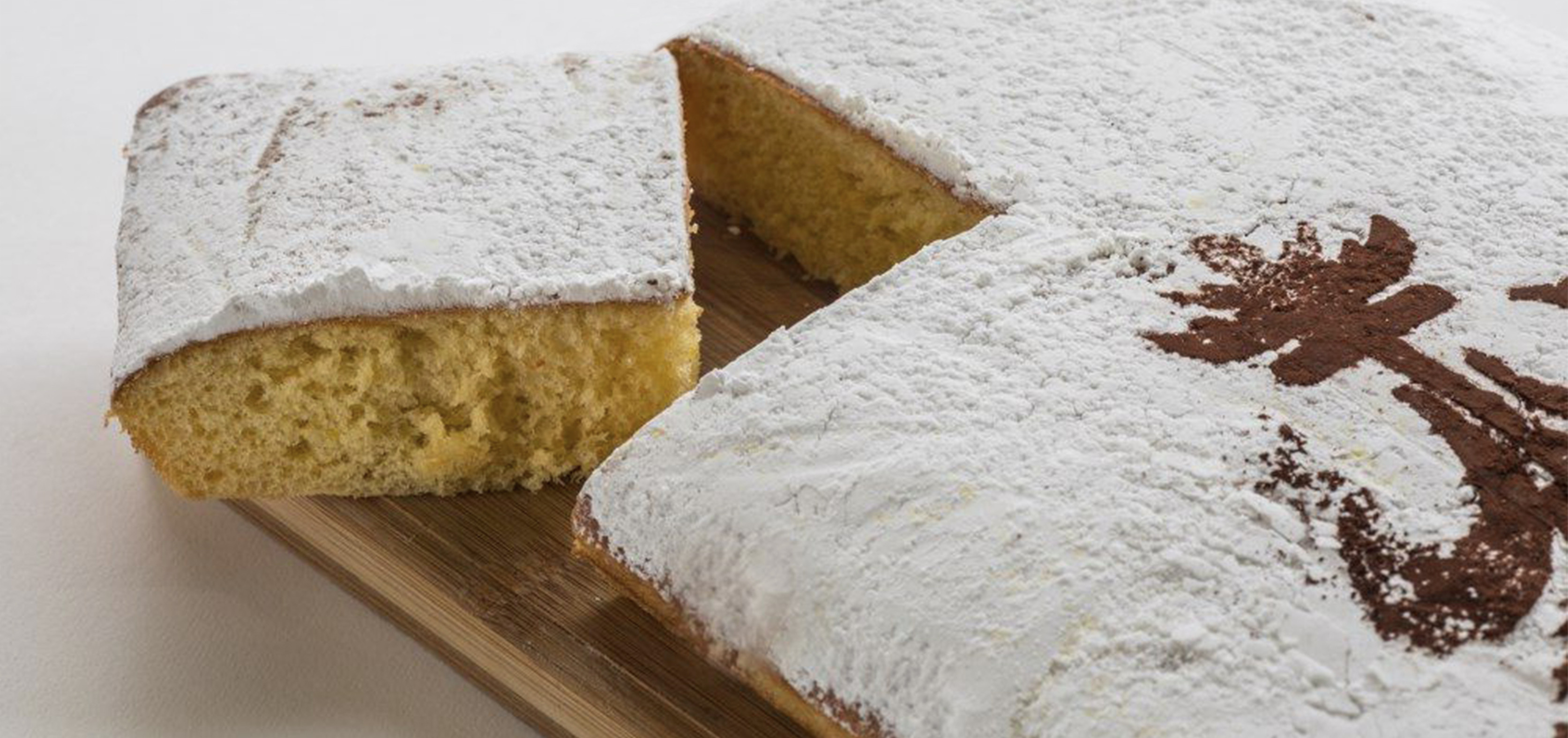 Tuscan traditional dishes: Schiacciata alla Fiorentina
26-01-2018
It is known that Tuscan cuisine is a "poor" cuisine made of simple ingredients, but very tasty nonetheless and much appreciated worldwide. The typical Tuscan dishes are inked to the rural tradition and the products that come from the countryside, most of them have a story to tell.

The desserts served during the carnival period in Florence and the rest of Tuscany are no exception, one above all is the Schiacciata alla Fiorentina. The name says it all, it is a flat cake, in appearance similar to the schiacciata bread and it is a product that can only be found in Florence.

Now available in the pastry shops from January to February, Schiacciata alla Fiorentina was originally a sweet bread made with lard instead of butter, served only on Shrove Tuesday.

Already Pellegrino Artusi, a gastronomic writer of the 1700s, who wrote the manual entitled "Science in the kitchen and the art of eating well", mentioned this dessert in his book with the name of "stiacciata unta" (oily and fat flat bread).

It was also known amond the Florentines as "Stiacciata delle Murate" because it was produced by the nuns of the Murate monastery in Via Ghibellina. The name sticked even when the monastery closed and became a prison. It is said that the last meal of those condemned to death included this dessert.
Schiacciata alla Fiorentina is a soft, not very sweet, orange-flavoured cake. Even if it is a leavened cake, it should never be higher than 3 cm, otherwise it wouldn't be a "schiacciata"! It is sprinkled with powdered sugar and often decorated with bitter cocoa powder using a stencil shaped like the lily, symbol of the city of Florence.

A modern variation for the more gluttons of us, wants it stuffed with whipped cream, but the purists do not like this version very much. Because Florence is famous for its barely-sweet delicacies, like the Pan di Ramerino - a delicious sweet bread with raisins and rosemary – or the renown Castagnaccio, so adding a lush, sugary cream to the Schiacciata alla Fiorentina or any of these other bakery treats seems like a severe betrayal of tradition. And possibly, of the Florentine people themselves, who are very aware of their own nature and know they can be bitter and sweet at the same time. They are not afraid to show it, and this distinctive trait probably reflects in their desserts as well.

But don't be fooled: little sugar does not equate to little flavor. Bring home a whole Schiacciata alla Fiorentina from one of the best pastry shops in Florence and we can assure you it won't last for long, being so light and not excessively sweet you will quickly find yourself eating the last bite!

The Pasticceria da Giorgio makes probably the best Schiacciata alla Firorentina of Florence, it is a legend among the Florentines but it might be out of reach for most. In a more central position however, we can recommend the pastry shop Nencioni in via Pietrapiana, which is always a good bet.
Do not attempt to bake this delicacy at home, it's a waste of time. Many Florentines do, but they usually use a simplified version of the recipe, which is a very secret one, and they know from the starts it's not going to compare to the real deal. Perhaps it's just that the homemade version lacks the expert hand of the pastry chefs, or it might be the many leavening stages it requires that makes it a high-failure rate recipe – we don't really why it is so difficult to reproduce its authentic flavor at home, but for some reason it never tastes just right!

So we regret to inform you that you'll have no other choice but to go to your trusted pastry shop in Florence to enjoy a slice of this soft, heavenly cake. But believe us, it's worth the while!