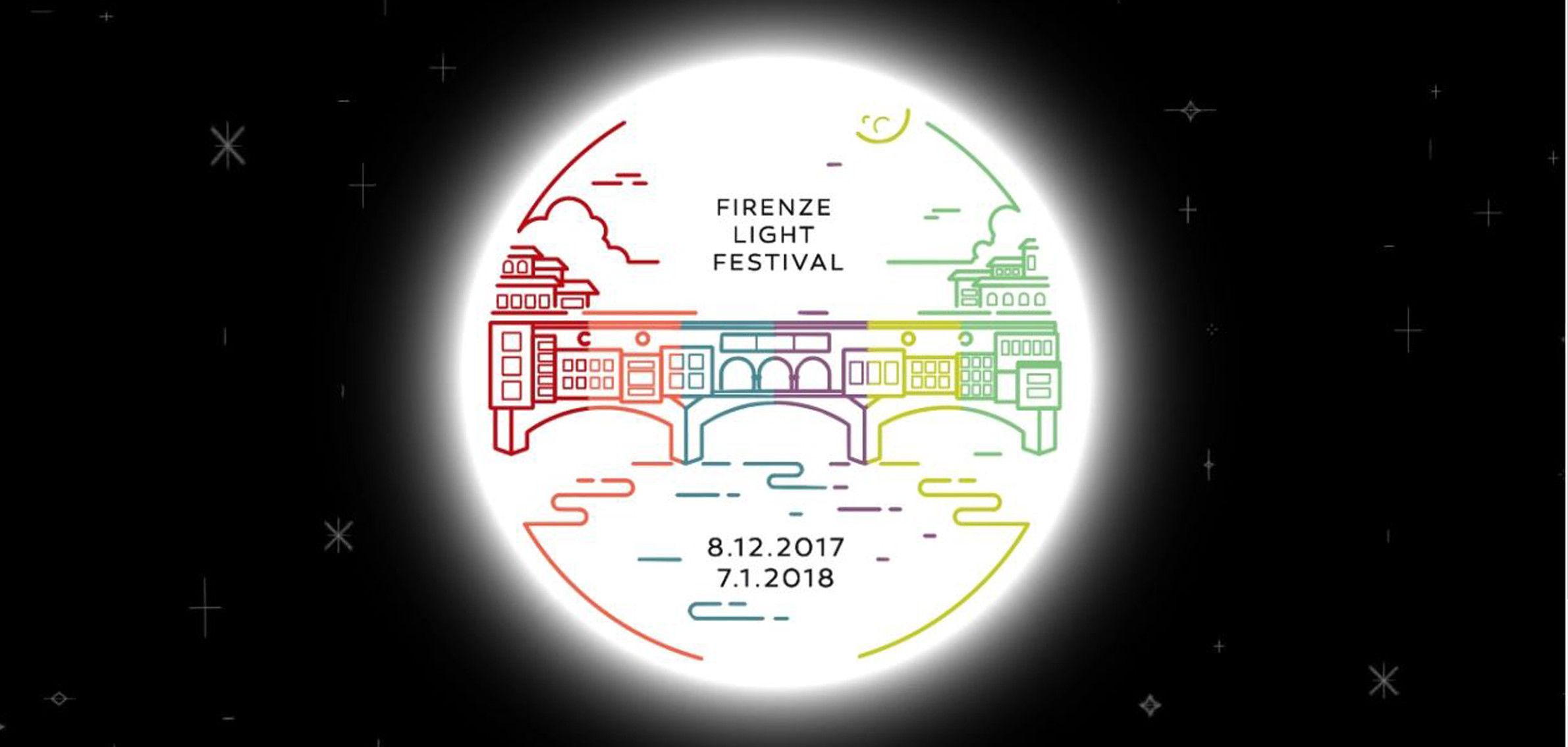 F-light the light festival of Florence
13-12-2017
Since December 2011, during the Christmas period light games illuminate and color the façades of the historical buildings of Florence. It's the F-Light Florence Light Festival, that inaugurated every year with the lighting of the great Christmas tree on 8 December in Piazza Duomo and spread out in more than 15 locations, proposes video-mapping, projections, games of light, art installations, and educational activities. The word game F-light, invites us to take a flight with the imagination over the city that lights up according to the theme of the festival: "frontiers"; scientific, artistic and geopolitical. A projection toward what can be achieved in the future but also a way of illuminating the cultural and artistic experiences of the past.
This year the video-mapping on Ponte Vecchio created by IED, Istituto Europeo di Design, is developed around the theme of migrations and focuses attention on the global crisis of refugees.
On the the Tower of Arnolfo we will see the projection of the 17 objectives of the UN for sustainable development, and the frontier is the year 2030, by which these objectives should be achieved.
In Piazza Santa Croce, the marble stones on the façade of the basilica will change color thanks to the lighting system "Tunable White".
Piazza Santo Spirito will be illuminated by a video-mapping that includes videos focused on the concept of the river, in particular the Arno river 50 years after the flood.
The theme of the flood returns also on the Lungarno Acciaiuoli façades where is projected the documentary film by Beppe Fantacci, shot during those intense days of November of the 1966.
Furthermore, some of most important monuments of the city are lit up with bright lights: the Loggia dei Lanzi, the Neptune Fountain, the Tower of San Niccolò and the Tower of Zecca Vecchia.
F-light is all this and much more. Just take a walk downtown one of these evenings to discover Florence under a new light!
Find the whole program of the festival on www.flightfirenze.it